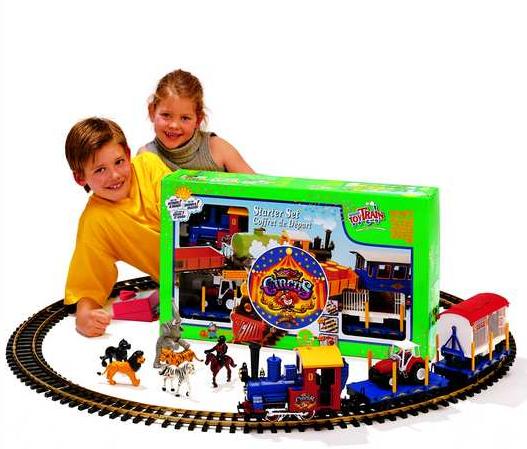 Big Train World hat auch eine Reihe von Modellen, Sets und Zubehör für die jüngsten Eisenbahnfreunde. Da gibt es zum Beispiel die Toy Train-Linie von LGB, die speziell für Kinder entwickelt wurde.
Diese Züge haben weniger (anfällige) Teile und Details, sodass sie einer Kollision standhalten können. Die Designs sind fröhlich, bunt und sehr vielfältig.
Außerdem haben wir mehrere Artikel von (bekannt aus dem Fernsehen) "Thomas the Train and his Friends". Auch diese Serie ist ganz auf Kinder zugeschnitten und garantiert stundenlangen Spielspaß.